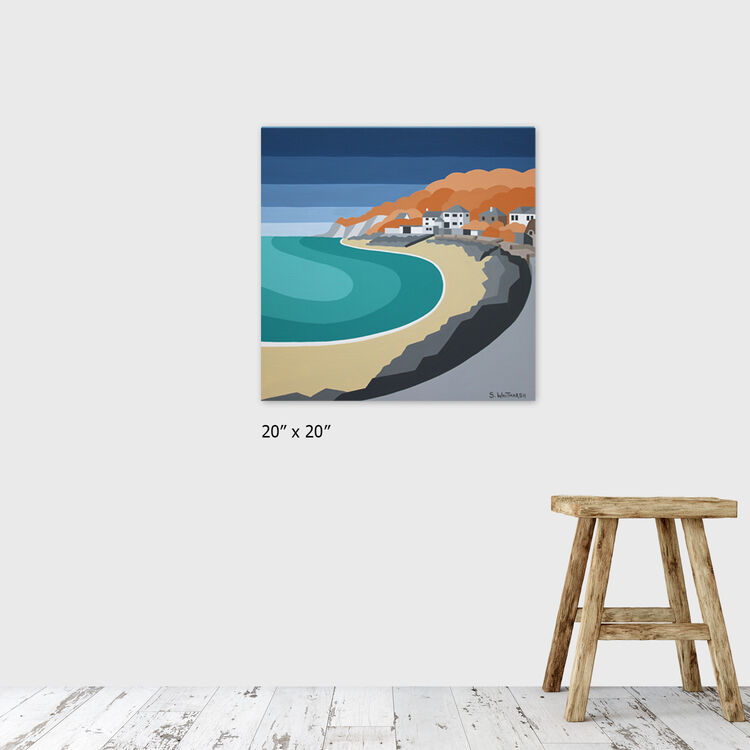 STEEPHILL COVE, ISLE OF WIGHT

ORIGINAL PAINTING BY SUZANNE WHITMARSH

Lovely acrylic painting of the the stunning Steephill Cove, near Ventnor on the Isle of Wight.

20 x 20 inch.

Painted on high quality deep edge Loxley canvas.
Design continues around the sides.
Varnished with a matt finish.
(this hardley shows but protects the painting from spills, fly dirt etc. Can be gently wiped clean)

IMAGES IN ROOMS ARE NOT TO SCALE
use a tape measure to see get the actual size.
Ref: STECOV OP