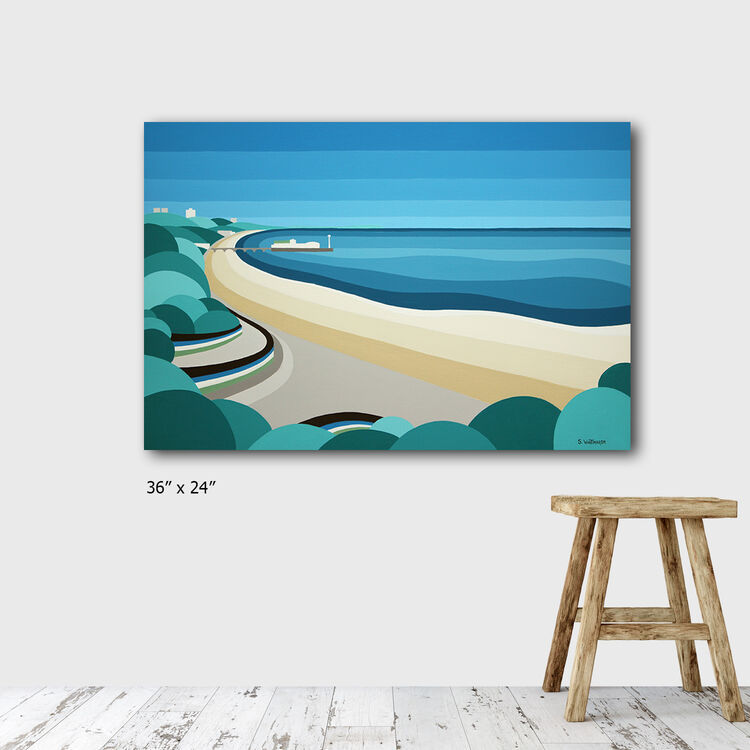 NEW FOR 2022

BOURNEMOUTH PIER

View from the Beach huts near Sandbanks, looking towards Bournemouth Pier.

36 x 24 inch, painted on box canvas.
Acrylic.
Design continues around the sides so no need to frame.
Strung, ready to hang.
Varnished.

Room image is approximate. Measure for actual size.

£695

Available direct from the artist. Please email me at stripyart@mail.com

FREE P&P. UK ONLY.
Ref: BOUPIE OP